A 100% Effective Port Operation
For a 100% effective port operation, a state-of-the-art modern radio communication system with a world-renowned brand for quality and robustness is of utmost importance, as the safety of its workers and the efficiency of their activities require immediate responses. through connectivity and flawlessly! In this solution, with only two repeaters the system is capable of multiplying its capacity in number of radios, communication channels and user groups, as well as enhancing Motorola's established audio quality and privacy, provided by digital technology DMR II, MOTOTRBO Capacity Plus. Single Site.
For fifteen (15) years, Gamatel has been keeping very high availability at Portocel, the Motorola Four Way Nine solution, 99.99%! This requires a lot of work and respect! Count on robust network topology (as shown), highly qualified staff (Motorola certified) and robust full quality processes (certified by the PRODFOR program)!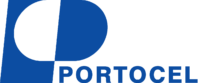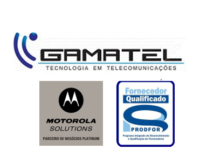 System: Communication via Motorola digital radios and digital repeaters, MOTOTRBO line;
Roof: 01 site with 02 repeaters, 160 radios and power system;
Functions: Voice calls, talkgroups, network audio recording and performance monitoring;
Highlights: World class maintenance and outsourcing;
Year / Place: Cliente desde 2012 / Barra do Riacho – Aracruz/ES.